Animal Health Certificate & Pet Travel Schemes
Pet Travel Documents & Rabies Vaccines.
Animal Health Certificates (AHC)
Pet Travel Scheme & Export:
Travelling abroad with your pet can be an exciting adventure and sometimes a necessity. We can help you obtain the essential vaccinations and documentation to make your journey stress free and comply with the latest Pet Travel Scheme.
For pets travelling to Europe and Northern Ireland an Animal Health Certificate ("Pet Passport") and up to date rabies vaccination will be essential. For pets travelling outside of these areas requirements vary so please check the official guidance.  Please note that the Republic of Ireland is part of Europe.
What is an Animal Health Certificate?
An Animal Health Certificate (AHC) is is a document that is required if you are taking your dog, cat or ferret to a country in the EU or Northern Ireland. Please note – AHC now replaces the old Pet Passport for travel with a pet from Britain to Europe.  The AHC must be completed and certified by a veterinary surgeon who has been approved by the APHA (Animal and Plant Health Agency), within 10 days of travel outside of Great Britain. Not all veterinary surgeons are able to provide these. The AHC contains vital details about your pets health and vaccination status to ensure they are safe to travel. You can have up to five pets travelling for non-commercial reasons on the same AHC.
Can any pet get an Animal Health Certificate?
In order to be issued an AHC your pet must:
– Be microchipped (with all details up to date)
– Have had a rabies vaccination at least 21 days before or be up to date with rabies boosters (only animals over 12 weeks old can have their rabies booster)
– It is recommended to be up to date with routine vaccinations
Does my pet need to have special worming treatments?
The following countries require your pet to have had a tapeworm treatment no less than 24 hours and no more than 120 hours (5 days) before arrival.
Finland, Malta, Ireland, Northern Ireland, Norway
It can't just be any worming tablet, the worming treatment must:
be approved for use in the country it's being given in

contain praziquantel or an equivalent proven to be effective against the Echinococcus multilocularis tapeworm
Arrival at your destination and onwards travel
You will need to pass through a Travellers Point of Entry and present your documentation. This will apply if you move between countries in the EU on your trip.
Your pet's animal health certificate will be valid after the date of issue for:
10 days for entry into the EU or Northern Ireland

4 months for onward travel within the EU

4 months for re-entry to Great Britain
Do I need to provide anything extra to return to Great Britain with my pet?
You may need to provide evidence of a tape worm treatment for your pet. This does not apply if you've been to Norway, Malta, Northern Ireland, Ireland or Finland.
If you are travelling from any other EU country than those listed above, you will need to take your pet to a veterinary surgeon before returning to GB to receive a tapeworm treatment. This should be no less than 24 hours and no more than 120 hours (5 days) before arrival. You should obtain evidence of this tablet being given.
You can provide any of the following documents to bring your pet back into Great Britain:
an EU pet passport issued in the EU (or in GB if issued before 1 January 2021), or a pet passport from another Part 1 listed third country

the animal health certificate (AHC) issued in GB used to travel to the EU – which you can use to re-enter GB for up to 4 months after it was issued

a GB pet health certificate (for travel into GB only)
How Do I get a pet Animal Health Certificate?
Vets 2 Your Pets perform a home visit pet travel document and certification service. We have vets across the UK and are able to visit your pet at home; administer any required vaccinations, confirm  your pets identification and fitness to travel. Our Official Veterinarian will then produce your pets required Animal Health Certificate travel document in the 10 days leading up to your travel date. Give us a call to discuss all your requirements. 
Please note that all advice on this page was correct at the time of writing and is intended as a guide for pet owners. It is the responsibility of the pet owner to check the requirements for their intended country of travel.
Need some help?
Pet Travel Scheme helpline
pettravel@apha.gov.uk
Telephone: 0370 241 1710 
Animal Health Certificate Prices
Animal health certificate only £235

(additional pets in the same appointment £45 each) 
Rabies vaccination appointments and animal health certificate £310, additional pets in the same appointments £72 each. 


(price includes the rabies vaccination and two separate home visit appointments)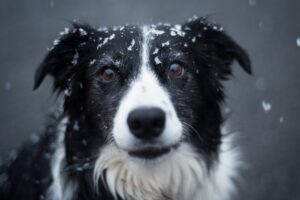 Winter is a time of joy and wonder, but it also comes with its fair share of hazards, especially for our furry companions. As temperatures drop and snowflakes start to fall, it's essential to be aware of the potential dangers that cats and dogs can face during this season. From grit and salt on the
Read More »